Our Story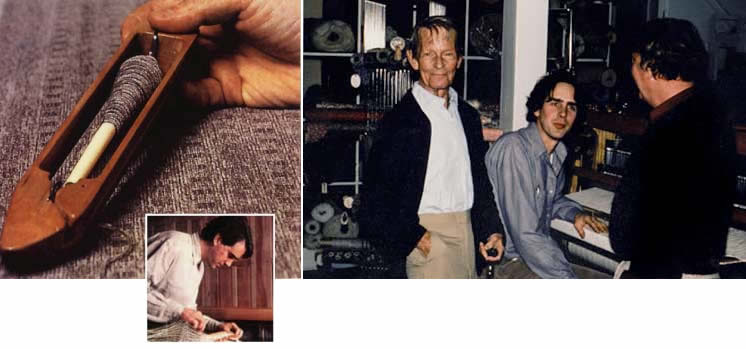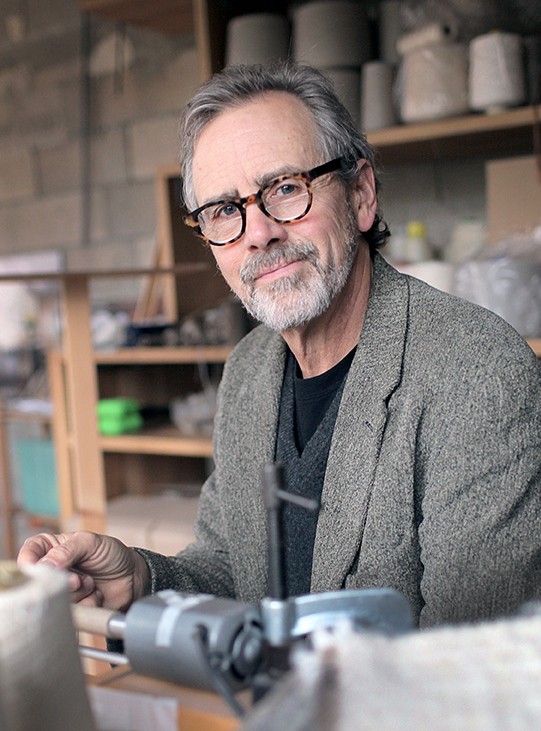 With a clientele that reaches the top-tier of the interior design industry, Sam Kasten has been weaving classic, couture textiles since the 1970's. Building these textiles from the ground up, Kasten uses only the purest, finest raw materials such as silk, linen, mohair or cashmere that he has chosen and dyed especially for each individual project. The fabrics are simple woven structures that resonate with the subtle complexity of the yarns he deftly combines for use as drapery, upholstery, wallcovering and area rugs.
Sam and his company, Sam Kasten Handweaver, have been making fine custom textiles for the interior and architectural trades for nearly 40 years. Sam graduated from the University of Iowa, where he studied under South African textile artist Naomi Schedl. He then apprenticed at Nantucket Looms, under the guidance of one of America's great master weavers, Andy Oates. Oates was trained in the Bauhaus aesthetic and graduated from the famed Black Mountain College in the 1950's; the legacy continues through Kasten who likewise honors the ancient weaving craft with Modernist sensibilities – honesty to materials, and unadorned simplicity. Sam's aesthetic has been a definite reflection of the Bauhaus movement, and as a result of his immersion in this simple, minimalist approach to design, he found himself working with some of the great modern architectural firms, notably Skidmore Owings and Merrill and IM Pei in the 1970s and 80's, weaving wide wall coverings for many major corporations and museums including the National Gallery of Art and more recently for the Neue Galerie in New York. In recent years Sam Kasten Handweaver has increasingly been involved in the design and production of all the textiles for entire projects. Over the years, designers and architects such as Billy Baldwin, Thierry Despont, David Easton, Jacques Garcia, Jacques Grange, Victoria Hagan, John Pawson, John Saladino, Calvin Tsao, Rose Uniacke and Pierre Yovanovitch, among many others, have collaborated with Kasten to obtain exquisite custom fabrics that they know only his mastery can create. We have provided soft furnishings for private aircraft and yachts, corporate headquarters (Texaco, HP, Credit Lyonnais), museums (The National Gallery of Art in Washington), and private residences worldwide.
Recognized internationally for a subdued palette and simple textures, Sam Kasten Handweaver is known for unwavering quality, integrity, and service. Embracing the classic tradition of hand weaving, our textiles are made to order, on traditional looms to our client's specifications as to color, texture and weight. Essentially our clients are able to design their own custom textiles in very small quantities. We strive for excellence in everything we produce, and make it our personal endeavor to provide our clients with the finest textiles available.
"WHEN YOU PUT ONE OF SAM'S PIECES INTO A SPACE, YOUR EYE READS THE COLOURS AND TEXTURES IN THE SAME WAY THAT IT READS THE SURFACE OF STONE OR TIMBER, SO THERE'S NO DISTRACTION" —  JOHN PAWSON