Design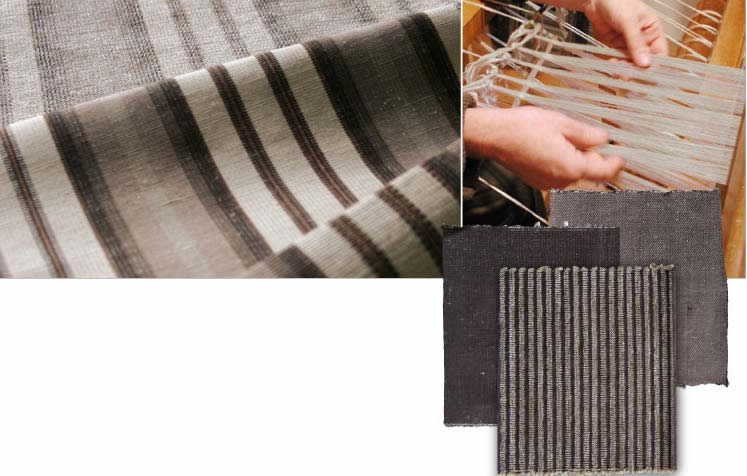 We source the finest materials to produce our textiles; primarily natural fibers: silk, wool, linen, cashmere, cotton and ramie, often made to our specifications. We also utilize a selection of synthetics where requirements of strength or stability are a factor. All of our textiles are completely customizable as to color, content, gauge etc, which allows you to create virtually any product that you can imagine. We also specialize in replicating antique or discontinued textiles. You can have a truly one-of-a-kind product with Sam Kasten Handweaver.
The design process usually begins with a request to do one of the following:
Expand or change one of our standard fabrics


Re-create a discontinued or antique textile

Change an existing commercial material in terms of color, texture and sheen

Create an entirely new textile
After you have consulted with our designers, we begin the process of creating a custom sample or strike-off. Often we are asked to color match a particular object or existing piece of furniture. Because our sample dyeing is done in-house by our own dye technician, we can match any color standard you choose. We make it easy to present unique and original design concepts to your client by providing custom samples, within 3-4 weeks of a sample request.